About Us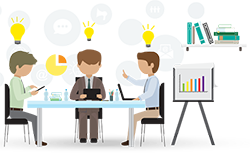 Super Finserv Private Limited is a financial product distribution company that has been started by two seasoned insurance professionals. What gives the company a distinct competitive edge is the deep knowledge and understanding of the financial products that the promoters have acquired. It believes in giving priority to customer satisfaction and delight. Its youthful energy and the culture of knowledge creation and inquisitiveness set it apart from the other companies in the market. It has the professional knowledge base of a matured company and the zeal of a start-up.
The Company is promoted by Rakesh Pandita and Vipul Rawal. Mr Rakesh Pandita is an insurance veteran and has more than three decades of experience in operational as well as policy level functions. He has a deep understanding of the distribution and market dynamics across the nation.
Mr Vipul Rawal has more than fifteen years of experience in the use of business intelligence for market development and sales administration, process rationalisation and field force management.